SHE BARES IT ALL: Just keep posting whatever you want
A column by national rower and Olympian Aisyah Gala
I was listening to a podcast when a dude who was a guest on the show mentioned something about how lame he found people who post their workout photos or photos with quotes (from the internet) on their social media platforms.
I have to admit I am guilty of that so I told myself, "You know, he might be right." and was about to feel sad at the thought that my posts might be a little lame, but then it hit me:
WHO THE HELL IS HE TO TELL ME HOW I SHOULD FEEL OR WHAT I SHOULD DO WITH MY SOCIAL MEDIA PLATFORMS OR MY LIFE?
Then I reminded myself that no one should make me feel inferior without my consent. (Again, guilty of finding this quote somewhere online.) But you know what? Who cares. As long as it makes me feel happy and it makes some percentage of the human population feel better about themselves, I will continue to post my selfies and quotes. Haters, they say, will always hate.
Here's a selfie and a quote just to prove my point that I can post whatever I want: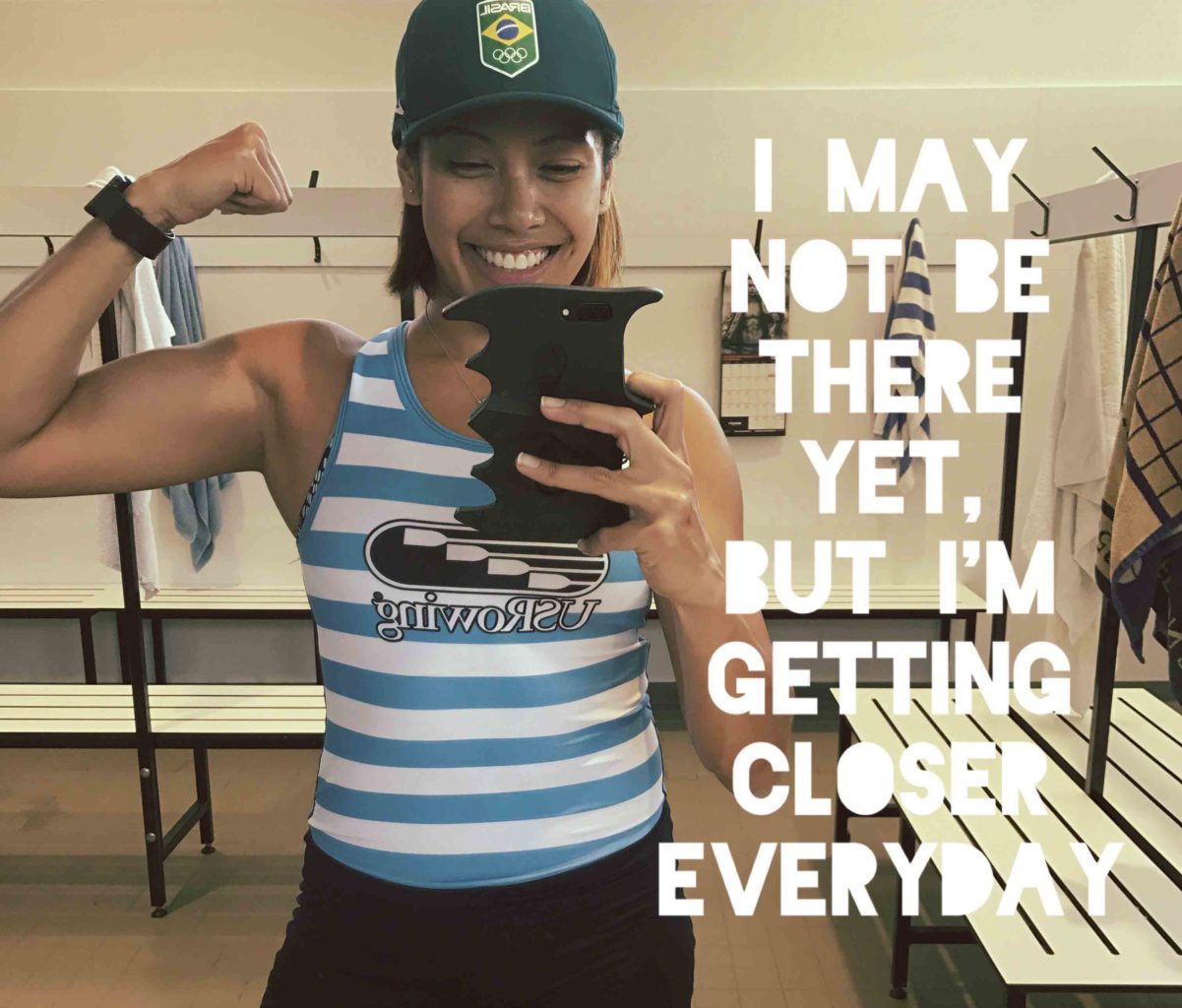 We can choose to be greatly affected by what people think or say about us or we can choose to accept that people will have their opinions about everything. Are they actually doing something about their life or just conveniently judging about others behind their smartphones or computer screens? Usually, it is the latter. So, I/we, the people who post our selfies online and attempt to motivate ourselves or others, should ignore this global negativity.
Good vibes, as what Mike Sala from Solepack always preaches in his social media posts. <3
Stop judging people from what you see on their social media posts. I used to be guilty of this. When I see someone constantly traveling to exotic places around the world, I used to envy them. They must be rich, I would think. They must be living an awesome life, I'd tell myself… Not realising that I do have this amazing opportunity to travel and live elsewhere around the world but neither am I rich nor is my life any more amazing than normal.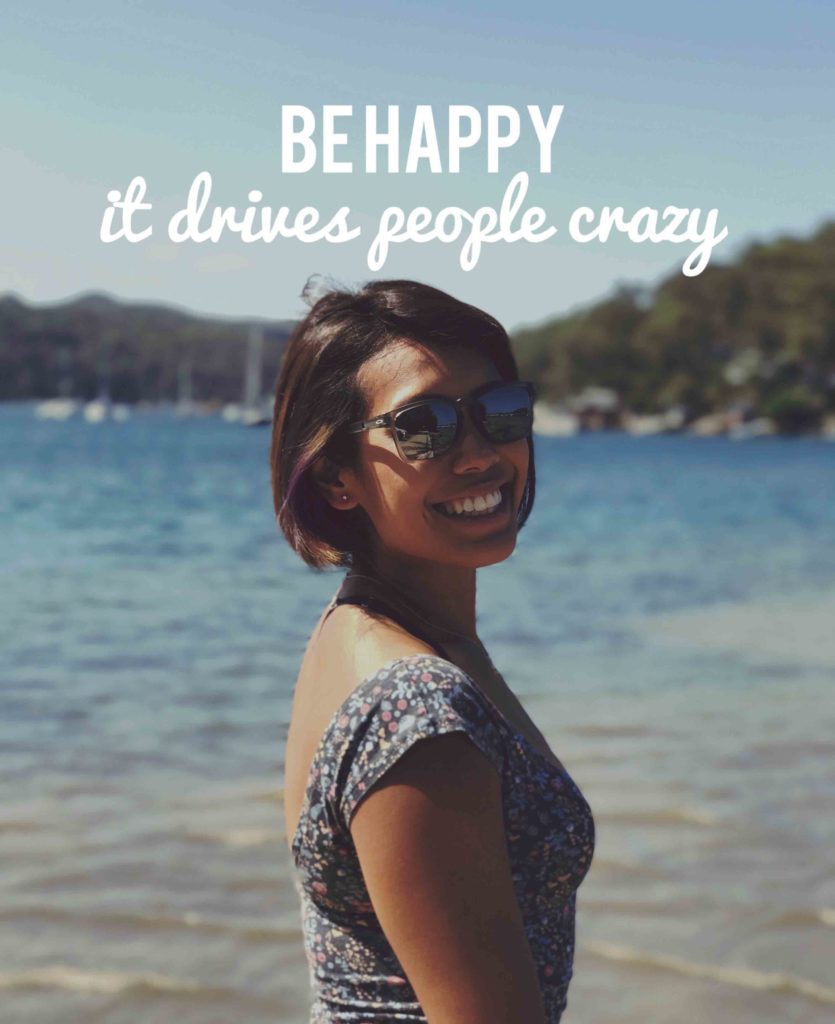 I used to come across photos of girls clad in their workout gear flexing their six-packs and thinking to myself, "Oh, she's lucky to be naturally skinny", not realising that even skinny people have their own weight problems.
I'm still working on not judging others. I think we, as humans, tend to judge, even if most of the time we deny it. But we are all a work in progress anyway. We just got to have to keep improving and learning and being better versions of ourselves every single day.
Social media can be dangerous and pretty poisonous, tricking us into thinking that there is a perfect life out there and our friends are doing way better than us. Stop comparing your lives with others! Especially not with the lives of people on Facebook or Instagram.
I'm not saying that the photos are lies but they are not the full picture of what someone goes through. Be happy for someone's success, especially after years of the hard work that they have put in. Stop bringing others down because it does no good for anyone. We can only rise by lifting others up. Spreading bad vibes only suck the life out of you and others around you. So seriously, stop being mean already!
Start saying kind things to each other. If someone's post makes you feel extra good, write a direct message to that person to tell him or her how the post makes you feel. If someone makes you feel happy, thank the person. Even if the person doesn't make you feel happier in any way, be the one that makes him/her feel happy. It won't hurt to greet the bus driver or thank the toilet aunty.
If you've made someone feel good, they would do the same for others. I see the sign along the highway at Pandan Loop almost every morning which reads, "Be Gracious. Slow down and give way." And I sigh whenever I see the sign because drivers in Singapore are nowhere near being gracious. You can't remind people to be gracious through signs and posters. It has to start from one act to another. It has to start from YOU. Even Gandhi has a selfie and his share of quotes.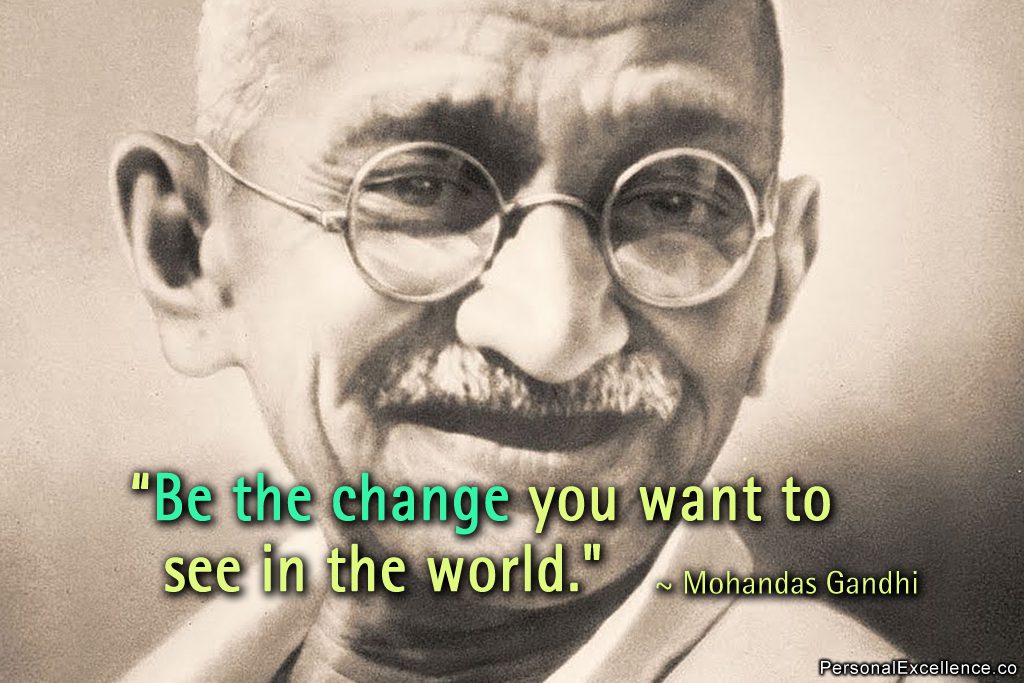 Isn't there a Kindness Week of some sort in Singapore? And even a kindness lion mascot called Singa? Oh, and we have the likes of #hushhushhannah and #bagdownbenny characters (can't remember all the characters but I love the idea!!) to spread thoughfulness in the SMRT trains. Cute. But I think it's just a bit sad that we need to be reminded to be nice to each other.
Anyway, I got a bit side tracked there but my main point is: Just be kind and nice to everyone you see, can? Don't judge someone based on their social media posts and most importantly, don't let what others say let you down. I mean, at the end of the day, I can preach kindness and graciousness and show the world what being nice means but who am I to tell you all these things, right?
I shall continue to post my selfies and my quotes online because I know they serve as good reminders to myself, my future self and to others around me (I hope). It brings me joy when someone drops me a message to tell me that my story inspires them. All these while, I thought I'm chasing my dreams for my own selfish reasons, not realising that what I'm doing is motivating others to chase after their dreams. Continue to do what you believe in. Don't be afraid of what others might say because really, what have they done to make the world a better place to live in?
Last selfie and quote, promise!