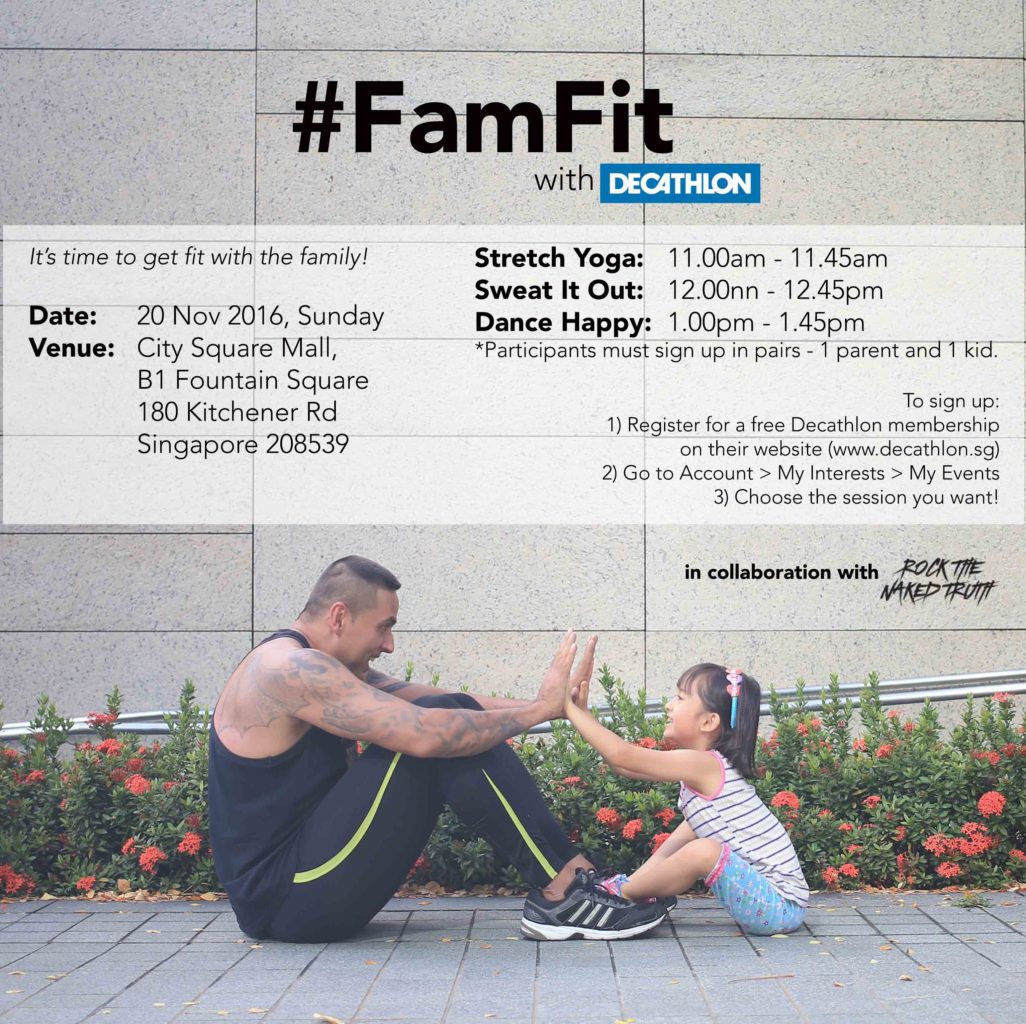 Nov, 22, 2017

Free
Make your Sunday special by getting a workout in with your kids. Decathlon Singapore, in collaboration with Rock The Naked Truth, brings to you #FamFit, a family-style sweat session so that you can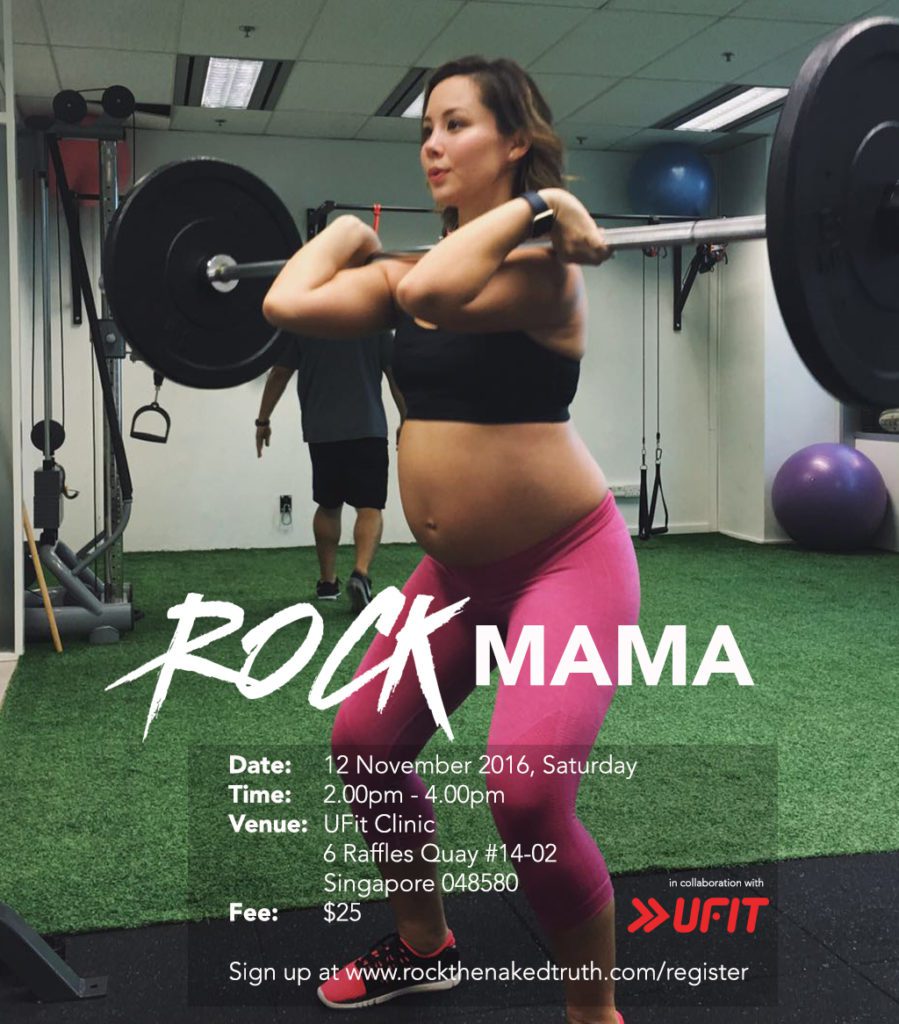 Nov, 12, 2016 2.00 – 4.00pm
UFit Clinic
$25
"Can I still exercise when I'm pregnant? What foods do I have to avoid? How can I become stronger to prepare myself for childbirth?" To all mums-to-be and those considering starting a family,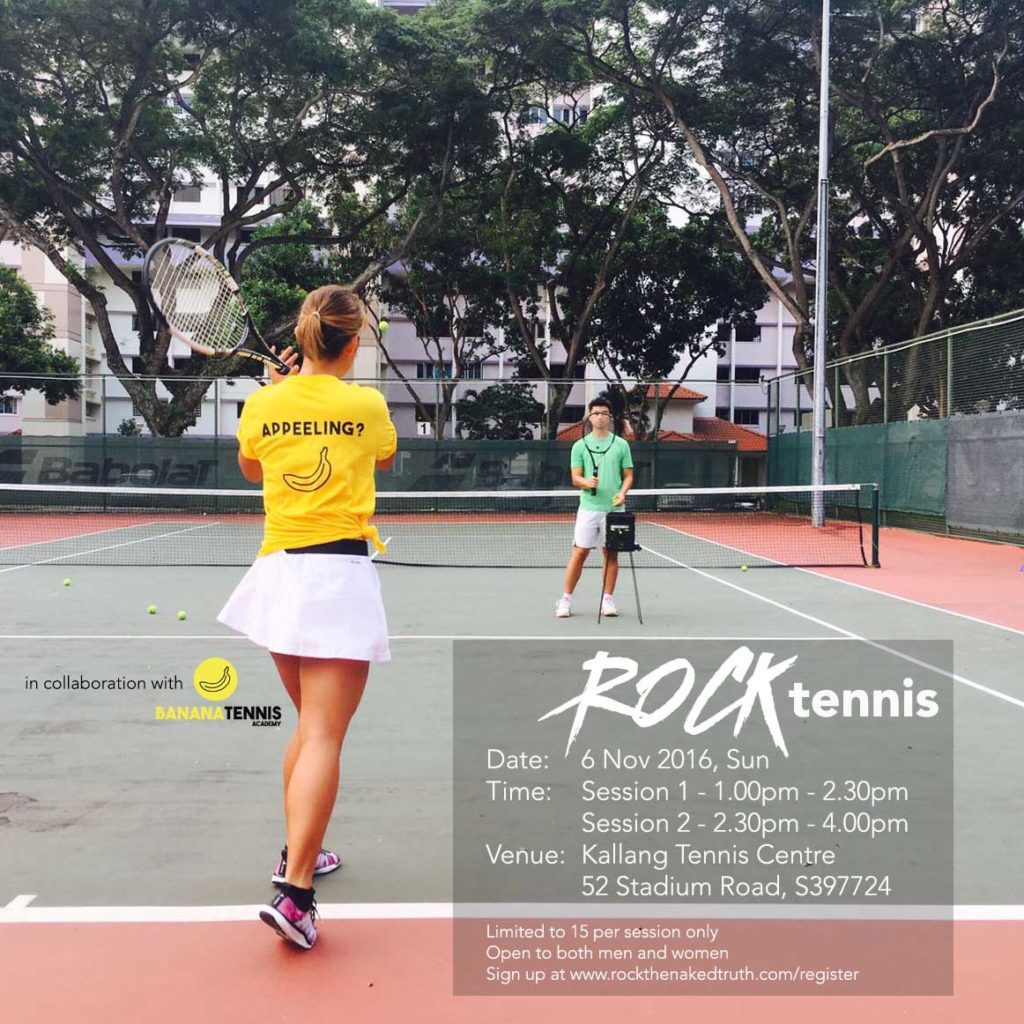 Nov, 6, 2016 Session 1 – 1.00pm – 2.30pm
Session 2 – 2.30pm – 4.00pm

Kallang Tennis Centre, 52 Stadium Road, S397724
Free
Inspired by the WTA Finals that is in town? Here's your chance to give the sport a go!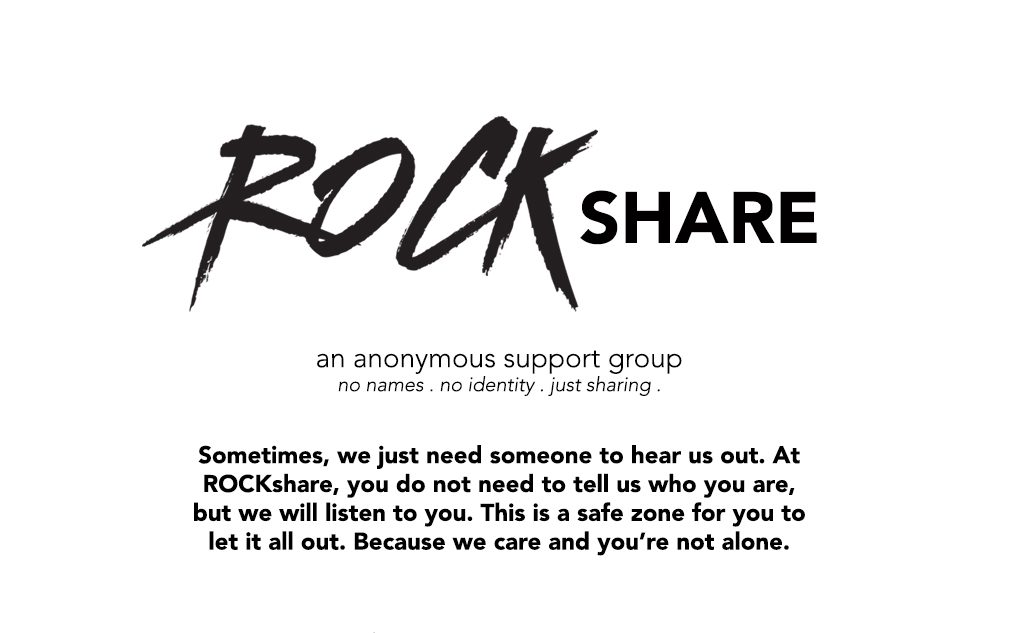 Sep, 30, 2016 7.00pm

Free
It's OK not to be OK. Everyone has their own struggles and stories to share. If you're looking for an avenue to let it all out, allow us to walk with you on this journey. We can't fight the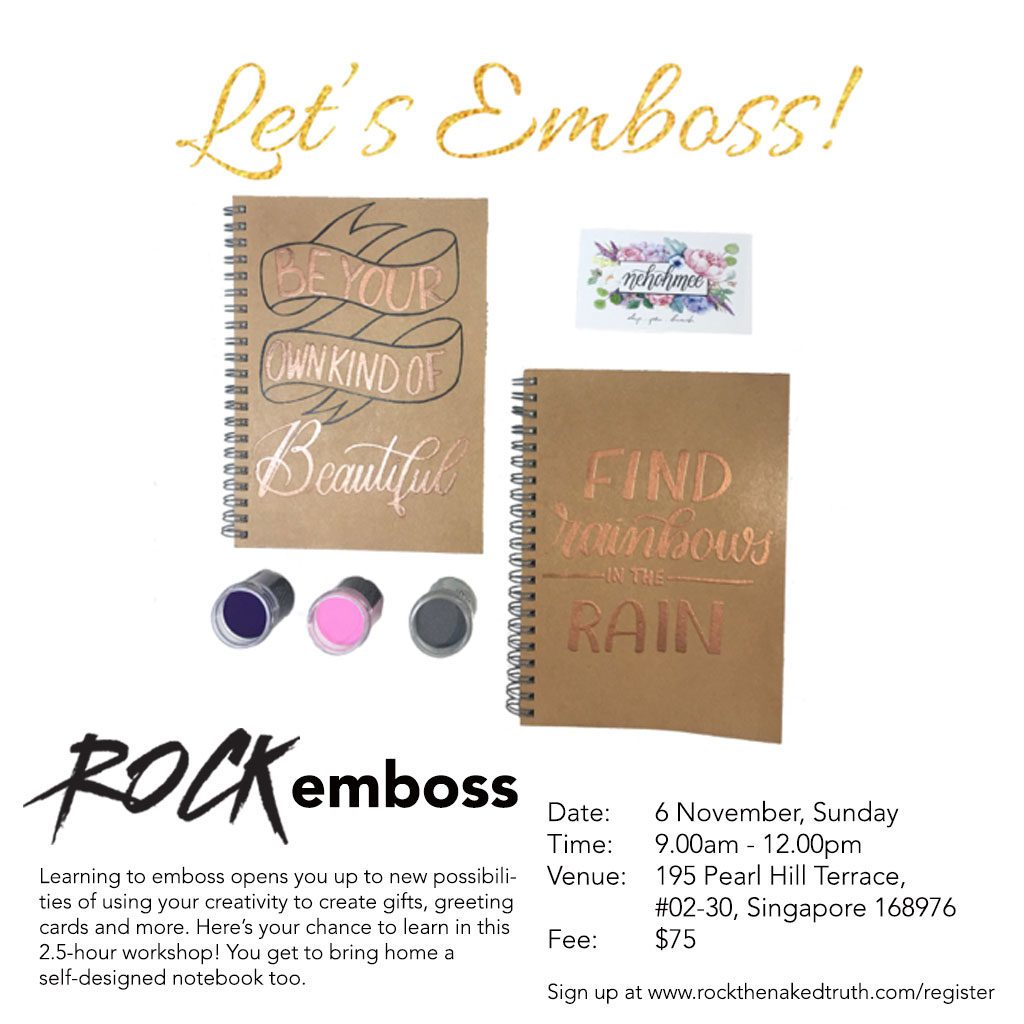 Nov, 6, 2016 9.00am – 12.00pm
195 Pearl Hill Terrace, #02-30, Singapore 168976
$75
Learning to emboss opens you up to new possibilities of using your creativity to create gifts, greeting cards and more. Here's your chance to learn in this 2.5-hour workshop! You get to bring home